Logo craft | how will my logo be printed on the pouches?
shirley shirley 2021-06-18 16:28:20
If you have read the news I wrote before, you will know that our feature is to provide customized services.
So what is most concerned about in customized services?
Everyone hopes to print their own logo on the packaging.
One is to deepen the brand's impression and promote it so that more people can know your brand.
The second is to establish a brand image and make a series of products that are unique to them, distinguishing them from other brands.

Let me introduce to you how to customize your logo today.
First, you need to share your logo with shirley in the form of a vector file. (PDF,EPS,CRD,AI...)
Our professional designers will redraw the design drawing according to your files.
About the craft
This is debossed, which is the most commonly used process.
It has a high usage rate and is suitable for pouchs of all materials.
At the same time, the finishing effect of this logo process on leather is very good!!!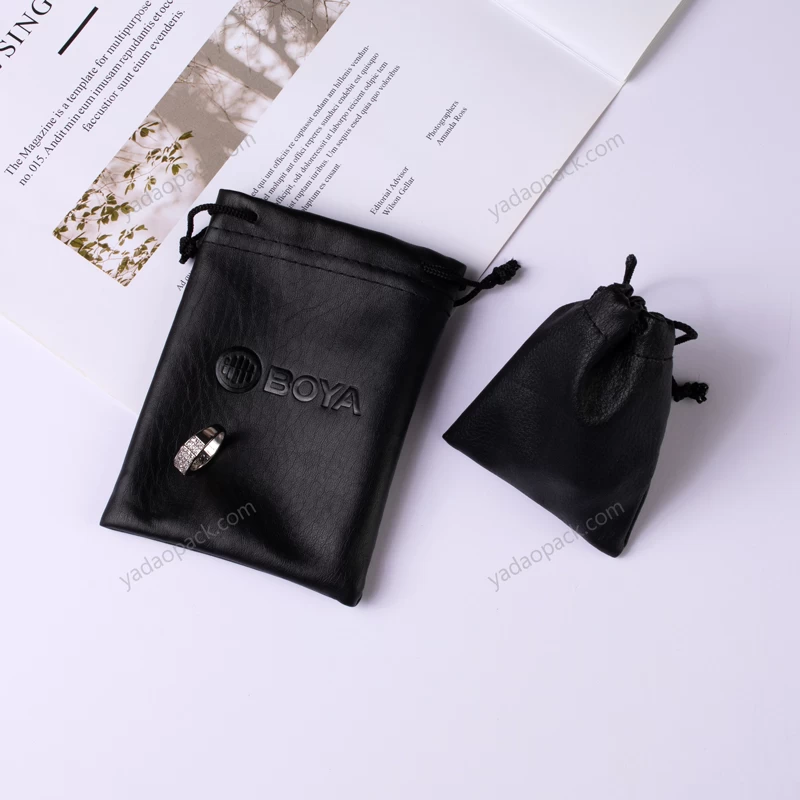 Just like the sample I showed, it can perfectly show the outline of your logo.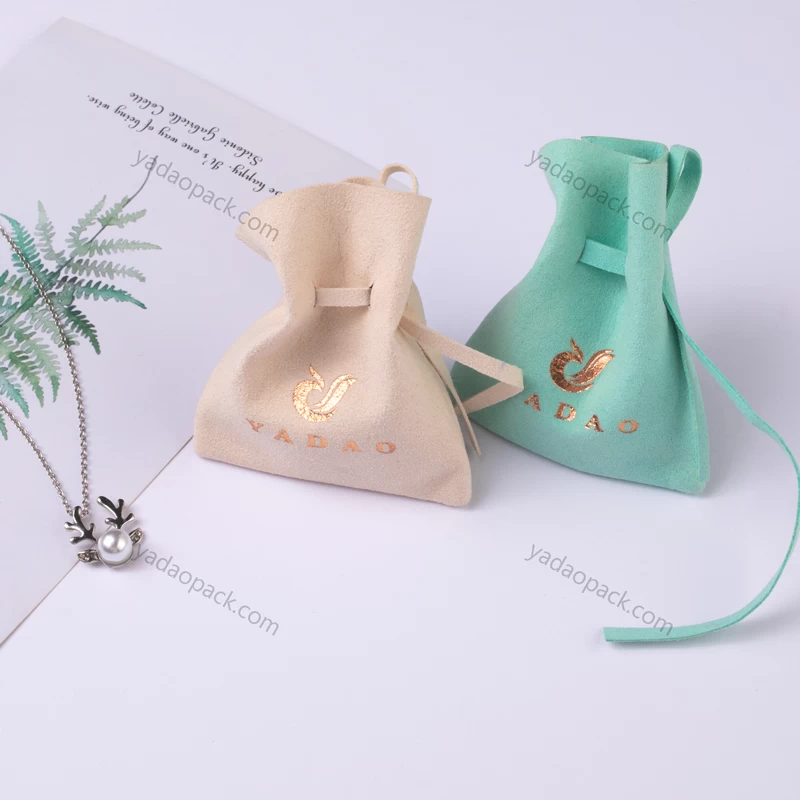 This is hot stamping, a very popular process.
Because it adds the effect of color on the basis of debossed. The same as debossed, it is below the surface.
Gold, silver, rose gold, black, white... are the most common colors, but they are far more than these.
You can tell me which color you prefer, and Shirley will match it for you from the colors charts according to your needs.

But it is not suitable for all materials.
For example, the velvet bags, especially long velvet, is not recommended to use this process.
Because of the softness of velvet material, it is easy to cause color fading.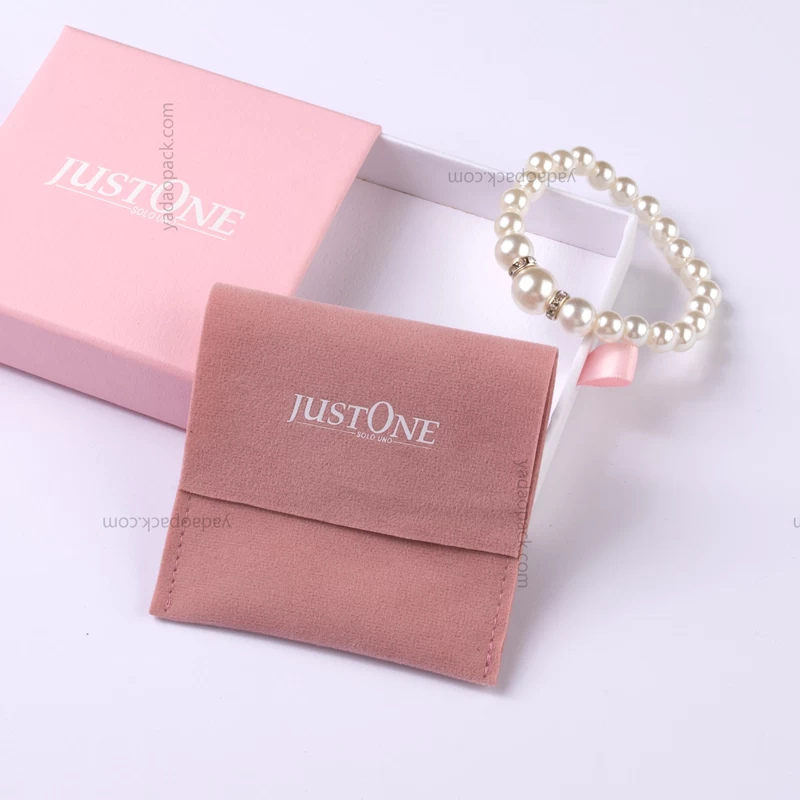 This is a silk printing, a craft with great effect.
It is print to the surface of the material, which is different from debossing and hot stamping.
It has the largest choice in color, and all colors can be completed.
You can provide it according to your preference, and you can print your color directly without matching.
This process is often used for velvet pouches to replace effects that cannot be achieved by hot stamping.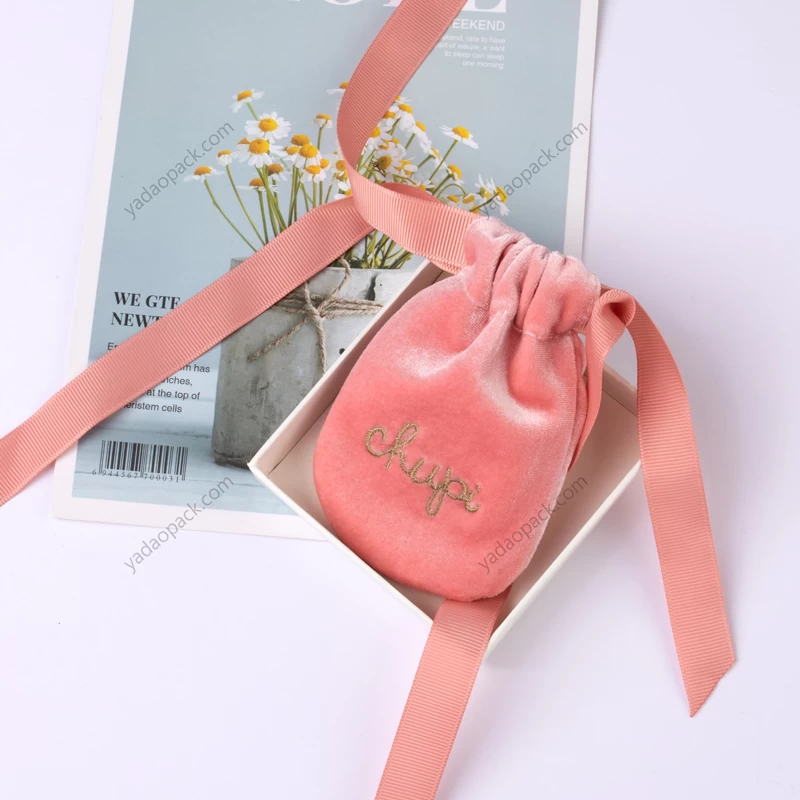 This is embroidery, a relatively rare craft.
Everyone knows that embroidery is a traditional Chinese handicraft.
The effect of its completion is very impressive.
Many friends who love Chinese culture will love this craft.
How to make the customized?
If you want to see your logo is printed on our beautiful pouches
Please feel free to share your logo file to shirley

Email: sales21@jewelsdisplay.com
WhatsApp: +86 159 8662 6540

I was always here.
Looking forward to receiving your logo
*^-^*