Exquisite Jewelry Packaging Pouch------Bezel Satin Silk pouch
Cici Cici 2022-06-06 18:37:42
Satin pouches are also called drawstring jewelry bags and jewelry bags. It is a packaging bag made of satin fabric. Like non-woven bags and canvas bags, satin bags are also a kind of environmentally friendly bags, and are an environmentally friendly product that replaces plastic bags after the introduction of the national "plastic restriction order". In recent years, the demand and use of satin bags have become larger and larger.
 Features:
 1. Good practical performance. The satin bag material can withstand a variety of printing processes such as silk screen, bronzing, hot silver, embroidery, thermal transfer, etc. It can print various patterns and characters on the bag surface, enrich the content of the product, and make the appearance of the product fit the application.
2. Lightweight and portable. The flannel itself is light in material, and the sewed bag is light in quality; it is flexible and convenient, compact and delicate with a drawstring closing method.
Third, the satin bag is soft to the touch. High flexibility and abrasion resistance, durable. Uses: Satin cloth bags are suitable for the packaging of decorations, bracelets, necklaces, rings, jewelry, jade, cosmetics, aromatherapy, candy, mobile phones, electronic products and other gifts.
Optional printing scheme:
1. Screen printing
Advantages: low price, suitable for single-color or two-color printing.
Disadvantages: The printing effect is not as good as other printing methods.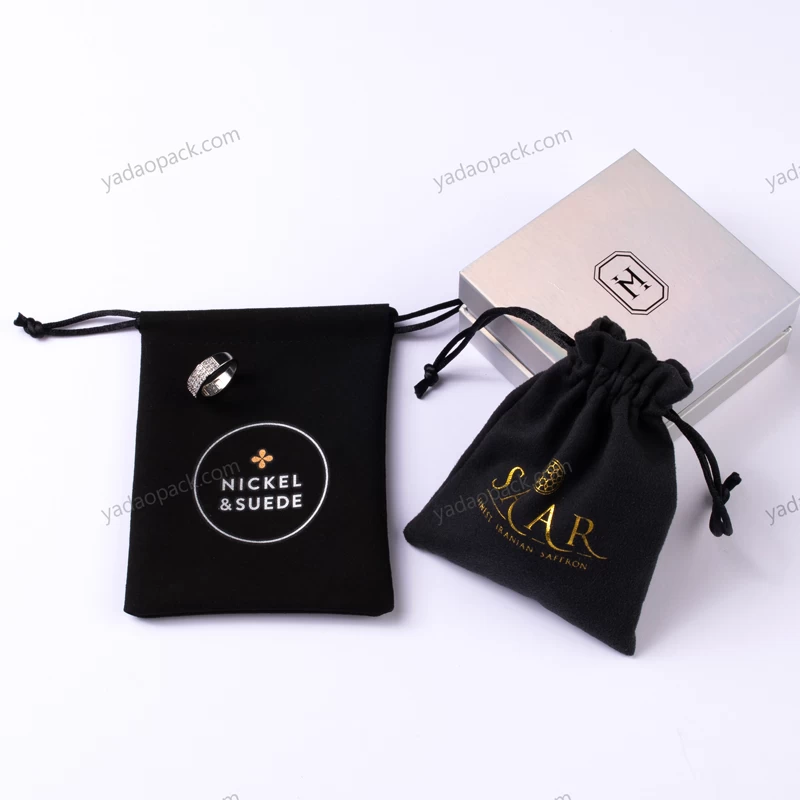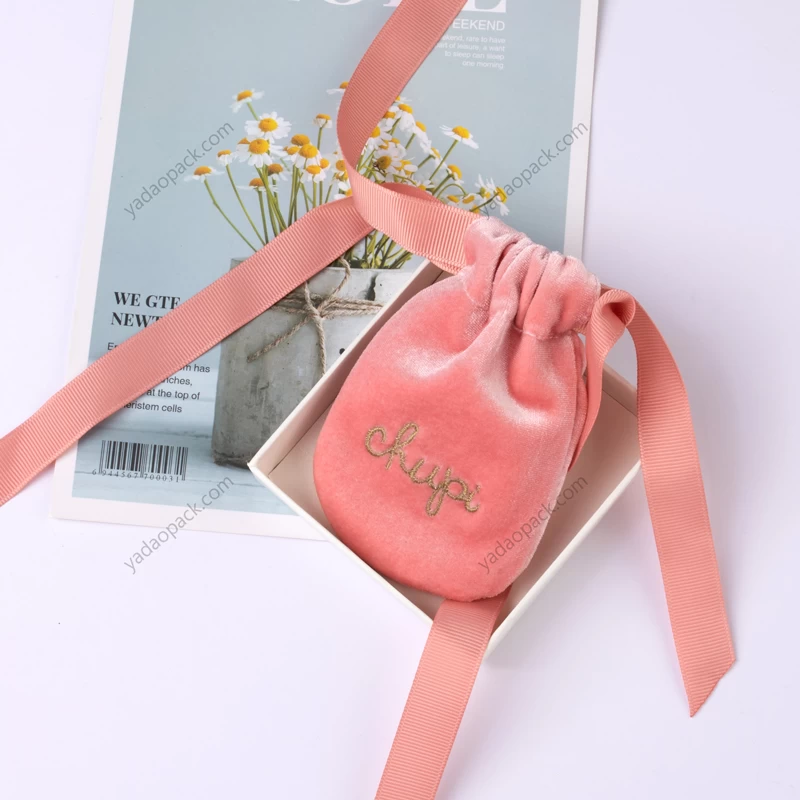 2. Hot stamping
Pros: Moderately priced.
Disadvantages: Monochromatic, if the logo is multi-colored, it cannot be used.
3. Thermal transfer
Advantages: bright color and good printing effect.
Disadvantages: The quantity is too small to be used, and the cost is too high.
4. Embroidery
Advantages: The logo has a three-dimensional sense, will not fall off or fade, and the grade is high.
Cons: The price is relatively high based on the size of the logo on the bag.
5. Cloth label
Advantages: The logo machine can be embroidered on the cloth label, the price is relatively low, and the effect is beautiful.
Disadvantages: The logo color is suitable for 1-2 colors, the size of the cloth label is limited, and the logo cannot be too large.
6. Embossing
Advantages: low price, suitable for flannel products, with bump effect.
Disadvantages: Some materials are not suitable for embossing. Except for colorless, gold, and silver, logos with other colors cannot be used.