Protect your Diamonds
Moyne 2021-04-01 18:05:19
Hello,This is Yadao Cloth Pouch Manufacturer.
Today let me introuduce how to take care of your diamonds.
1.Diamond jewelry should be stored separately to avoid friction and scratches between the two.
2.Diamond is oil-absorbent, and it is easy to absorb oily dirt when worn for a long time.
3.Diamond cleaning: Soak the diamonds in a Western-style neutral lotion, gently scrub with a soft brush, then rinse with clean water, and then use a rag to absorb the moisture. Check if the diamond is loose before washing.If you don't want to wash it yourself, you can take it to the store where you bought the jewelry. Generally, there is a free cleaning service.
By the way ,Don't forget we are a manfacture of jewelry pouch. All kind of pouch as you choice! Pls pick us!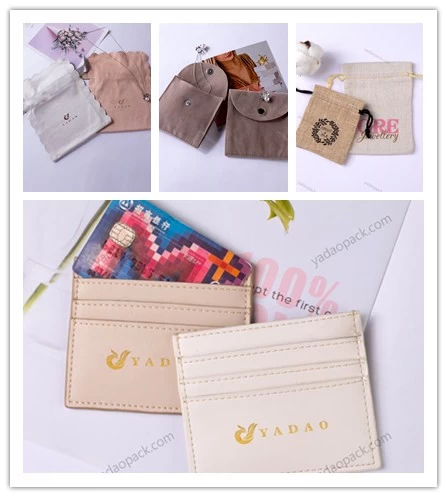 Bye~