Drawstring pouch | Button pouch
shirley shirley 2023-02-25 12:01:26
What is the difference between a drawstring pouch and a button pouch?
A drawstring pouch is closed by pulling the cords of the drawstring tight, whereas a button pouch is closed with a button.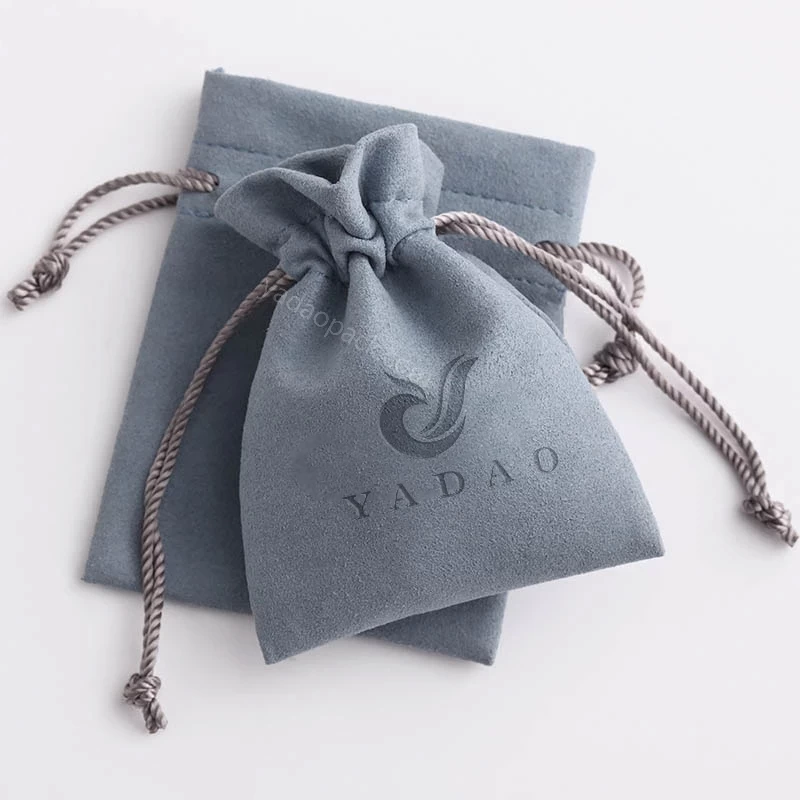 Drawstring pouches are often used for items that need to be quickly accessed, like wallets or keys, while button pouches are more secure and usually used for items that need to be securely stored, such as jewelry.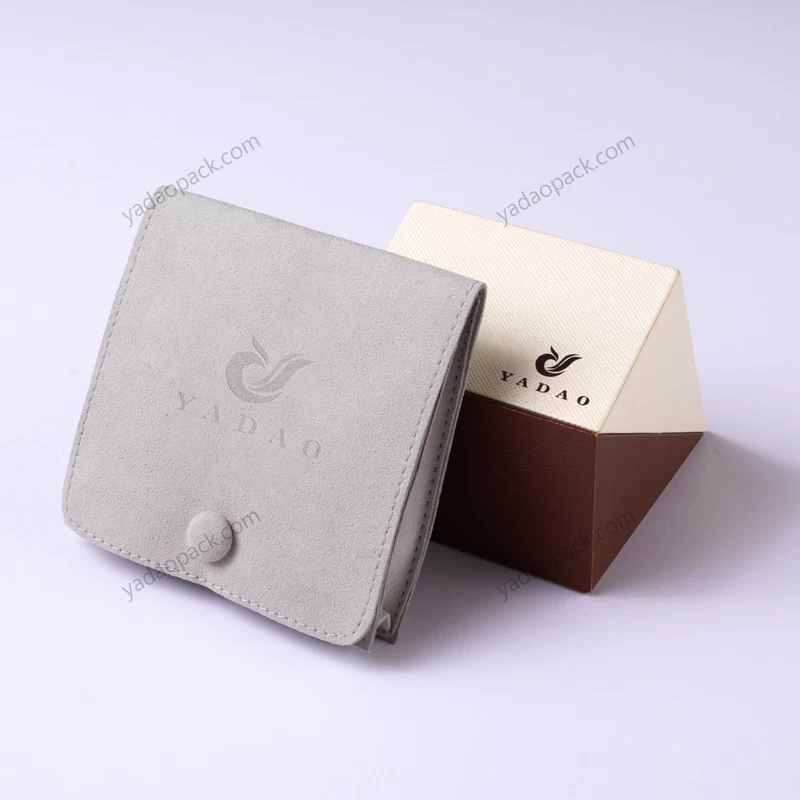 When you choose a pouch for your jewelry, you can consider that the cost of the drawstring bag will be relatively low, suitable for various styles of jewelry packaging, although it is the most basic bag style, it is also much more advanced than a simple plastic bag.
Button pouch will cost a little more, with the added benefit of being more secure than drawstring pouch. Button closure keeps jewelry from spilling and protects contents from dust and dirt. At the same time, the button pouch can also be used to carry jewelry when traveling.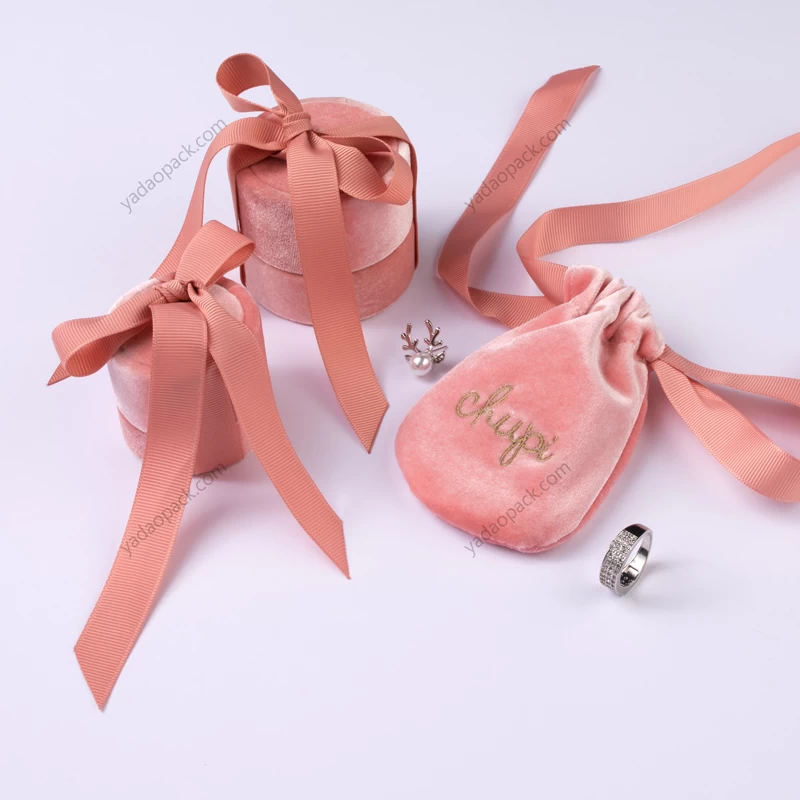 Of course, this does not mean that all drawstring pouches are cheaper than button pouches. We are more concerned with the specific style of the pouch, as well as the choice of material, size and other factors.
No matter which style you choose, just add your logo and ideas, it will be a unique pouch.