Dear friends,
Thank you so much for coming ♡ ♡ ♡
I believe you have found your favorite product on Yadao's page!!!
Please contact our team for more news ☟☟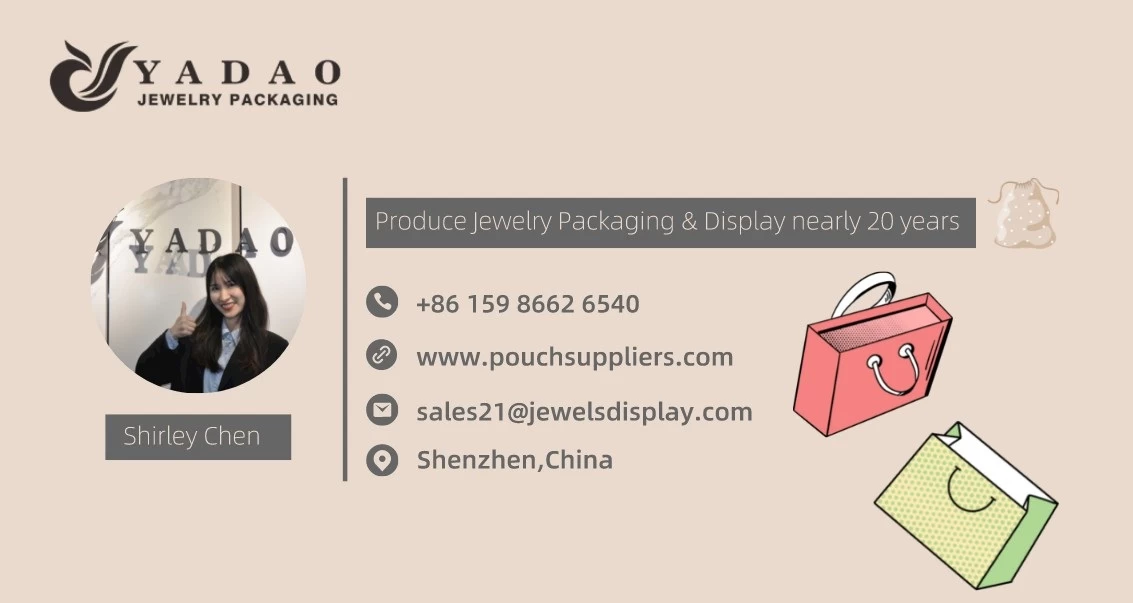 Shirley has been in this industry for many years
and has absolutely a wealth of experience to be your assistant to complete the
purchase of jewelry packaging and display.
Step 1: Contact Shirley
Step 2: Share the product styles you are interested in to Shirley, and provide your quantity and size
Step 3: You will receive a quotation
Step 4: You can share your logo vector files with us in the form of AI, CDR, PDF... 
Step 5: Our design team will complete your design within one day so that we can confirm the production details
Step 6: After receiving your 50% deposit, we will start to produce samples
Step 7: The bulk sample will be completed within 7-10 days (you can check and give your opinion)
Step 8: After confirming the samples, we will start to produce bulk goods, and we will arrange shipping for you after 20-25 days
Step 9: After receiving the balance payment and shipping fee, the goods will be sent to you

Your visit is our luck
Thanks again ❤
Please leave us your message to let us know you have been there~
Formulario de contacto
Nuestro vendedor